Yizhi Tang

I am currently a PhD student in the State Key Laboratory of CAD&CG at Zhejiang University under the supervision of Prof. Jieqing Feng. I received a Bachelor Engineering degree in Computer Science and Technology from South China University of Technology in 2011. I have been studying geometry processing algorithms since I joined the CAD&CG Lab in 2011. My researches focus on creating 3D models or scenes from real world using 3D stereo or scanning techniques, including calibration of multiple cameras, multiview rigid/nonrigid registration and surface reconstruction from point clouds. In addition, I'm also interested in image abstraction and stylization, and fluid animation and simulation. Beside my passion for science, I like to play and enjoy electronic music.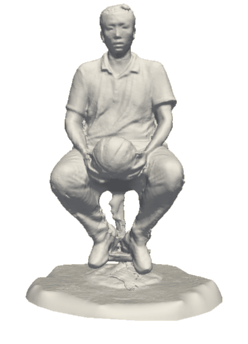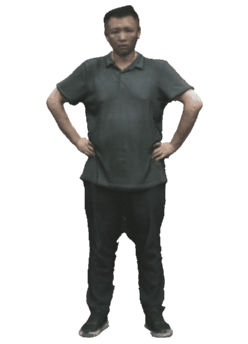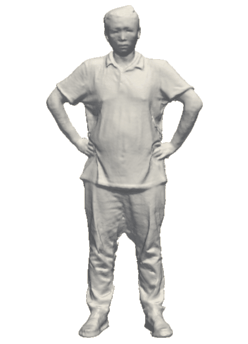 Contact

[Github]
Softwares
Registar - a point cloud processing software, including functions such as denoising, outlier removing, sub/re-sampling, boundary estimation, pairwise/multiview registration, virtual depth camera etc. [Source Code]
Publications
International Journal and Conference Paper
Chinese Journal and Conference Paper

"基于多薄板样条的多视角非刚性配准算法", 唐逸之,罗闪,冉清,康鋆鹏,冯结青《计算机辅助设计与图形学学报》2017年12期2153-2161页 优秀学生论文奖 . (2017·中国计算机辅助设计与图形学大会@天津)
"Multi-view Non-rigid Registration Based on Multiple Thin-plate Splines", Yizhi Tang, Shan Luo, Qing Ran, Junpeng Kang, Jieqing Feng, Journal of Computer-Aided Design &amp Computer Graphics, Vol. 29, Num. 12, 2153-2161, 2017. Outstanding Student Paper (China CAD&ampCG 2017@Tianjin)
相关文件:[Paper(PDF)] [Presentation(PPTX)]



"一个SPH流体实时模拟的全GPU实现框架", 郭秋雷,唐逸之,刘诗秋,李桂清,《计算机应用与软件》2011年11期69-72页. (2011·中国计算机大会@深圳)
"A Full GPU Implementation Framework of SPH Fluid Real-Time Simulation", Qiulei Guo, Yizhi Tang, Shiqiu Liu, Guiqing Li, Computer Applications and Software, Vol. 28, Num. 11, 69-72, 2011. (China National Computer Congress 2011@Shenzhen)
相关文件: [Paper(PDF)]


Dissertation

"基于GPU的流体模拟", 唐逸之, 华南理工大学,2011届本科毕业论文(优秀毕业设计).
"GPU-based Fluid Simulation", Yizhi Tang, South China University of Technology, Outstanding Undergraduate Graduation Thesis, 2011.
相关文件: [Paper(PDF)] [Video(MP4)] [Presentation(PDF)]
Note: The papers can be used for academic purposes only. All copyrights are reserved by the respective copyright holders.
Address
State Key Laboratory of CAD&CG, Zijingang Campus, Zhejiang University, Hangzhou, 310058, P.R.China.
Google Map or 百度地图
Interesting Demos
Tree
| | | | |
| --- | --- | --- | --- |
| size_x | | size_y | |
| root_x | | root_y | |
| L | | a | |
Water


Move your mouse over the pool balls

Ink or Smoke


Press your left or right mouse button and move.